Lent Wednesday Worship  (3-8-17)
Ash Wednesday, the official beginning of the Church season of Lent, 40 days of spiritual renewal, culminating in the death and resurrection of Jesus Christ.  Families have found the ashes to be a meaningful ritual to share with one another. Don't think it is too dark or frightening - through this gathering, children are drawn more powerfully to the joy and promises of Jesus. Our color for the season is purple, so if you can wear that color in the coming weeks, it is one more way to get into the season.
6:00pm, downstairs - our annual Swedish Pancake Supper
7:00pm,  upstairs - worship, with the invitation to receive ashes on your forehead
Palm Sunday (4-9-17)
10:10am, Procession
10:30am, Service
Kids Club & After Service, free pony rides for all
Good Friday (4-14-17)
Easter Sunday (4-16-17)
New Small Groups are Coming
If you are not in a small group here at church, you could be! We have a Sunday morning Bible study, and several groups that meet during the week. We are ready to launch more groups now that we are in the new year. Are you interested? Contact Tom, and he will arrange a get-together for interested people.
2017 Offering Envelopes & Electronic Giving
We encourage members and friends to give their offerings electronically, which is easier for you and makes our bookkeeping simpler too. Talk to church treasurer Mike Lindgren for info. Offering Envelope boxes will be at the back of the worship area this Sunday. If you would like one but none has your name on it, talk to Jack Fritts. If you need them mailed, contact the church office.
Hate Has No Home Here - Posters for Free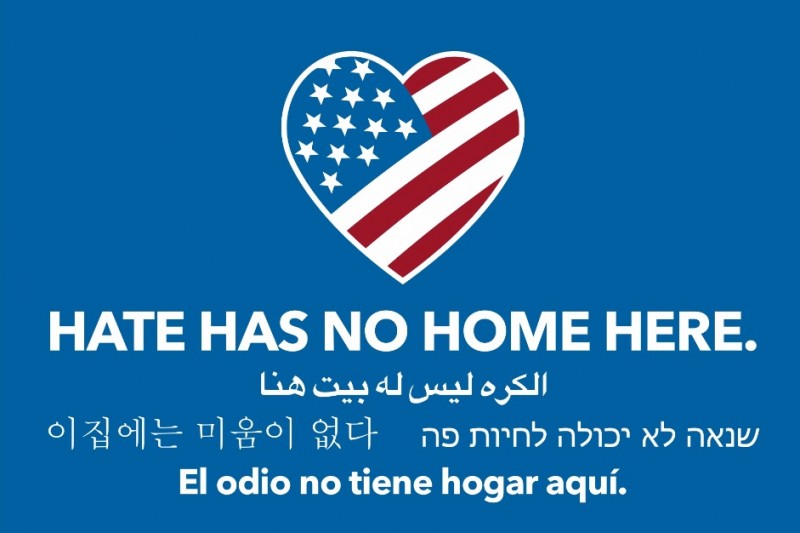 Hollywood North-Park Community Association are making available posters to put in windows, decrying the hate and violence which is growing in our nation. Our church supports these efforts, and encourages you to place a poster in your window. They are available for free at the back of the worship area. For more information, to order a yard sign, or to make a donation so more posters and signs can be printed, please visit their home page.